Follow these steps to download and install StudioTax:
Step 1. Download the exe file for the required tax year and save it to a temporary folder. Or you can also download the zip file, un-zip it and save the archived exe file to a temporary folder.
Step 2. Try to run the install by double-clicking on the exe file that you downloaded and saved in step 1. Depending on your security settings, you may get an information message about the publisher etc. Just click Run and/or Allow to resume installing StudioTax: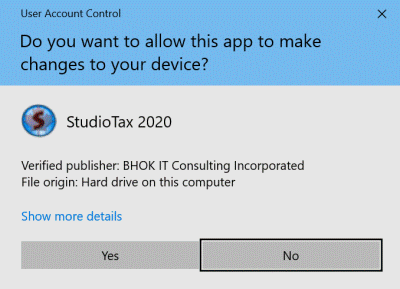 Step 3. Note that, in case the required .Net 4.5.2 framework in not installed, StudioTax installer will attempt to download and install it. Downloading and installing the .Net 4.5.2 framework require some time to complete.
Step 4. If you are having a problem installing or starting StudioTax version, then try install the .Net 4.5.2 framework: http://www.microsoft.com/en-ca/download/details.aspx?id=42642
Step 5. Once StudioTax is installed, you can create your income tax return and print it. Take a look at our YouTube tutorials to learn how you can create and file new returns. Also, you can refer to the help menu for an overview and tutorial on how to go about creating and filing your first return: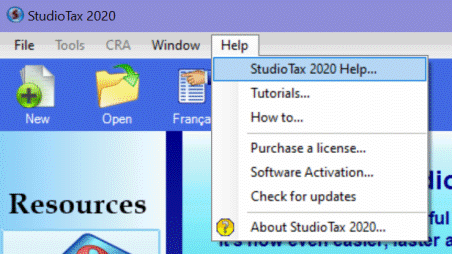 Step 6. Make sure to check for updates on a regular basis and before you file your return in order to download any new software updates.
System Requirements
Since this software is built on the .Net framework 4.5.2, the system requirements of the .Net framework apply to StudioTax.
Visit the https://www.microsoft.com/en-ca/download/details.aspx?id=42642 page for the full details.