The process of paying and activating your license using e-Transfer is accomplished by the following 2 main steps:
Step 1 - Sending your payment
Use online banking to send an e-Transfer to info@studiotax.com. Optionally you can include your email in the Message field when setting up the transfer. Our E-transfer account is set to auto-accept transfers and you will not need to provide a password when setting up the payment.
Depending on your province of residence, here is the amount including the applicable sales tax that you need to send:
Alberta: $15.75
British Columbia: $16.80
Manitoba: $16.80
New Brunswick: $17.25
Newfoundland and Labrador: $17.25
Nova Scotia: $17.25
Ontario: $16.95
Prince Edward Island: $17.25
Quebec: $17.25
Saskatchewan: $16.65
Northwest Territories: $15.75
Nunavut: $15.75
Yukon: $15.75
Step 2 - Activating your license
Once your payment is completed, you will receive a confirmation email from your bank. The email contains a reference number that you will need to retrieve your license and complete the software activation. Please note that some banks may send the confirmation to your online message center instead. In that case you need to get the reference number from your bank online account's message center/inbox. The email will look similar to the picture shown below where you can see the reference number highlighted in red: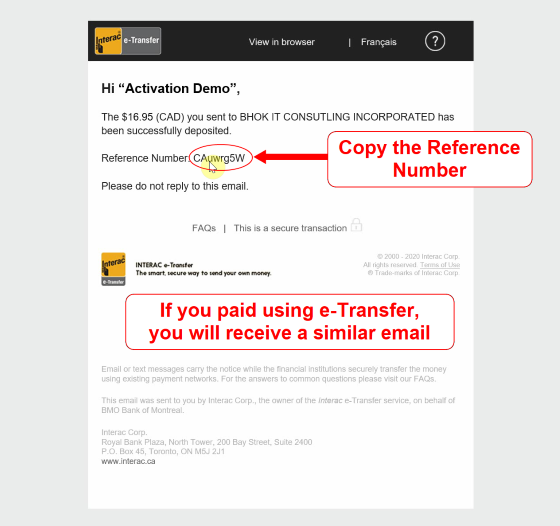 Note that you need to allow 10 to 20 minutes before trying to activate the license. Then you can start StudioTax 2020 and follow these steps:
  Start the Software activation window using the Help->Software Activation menu: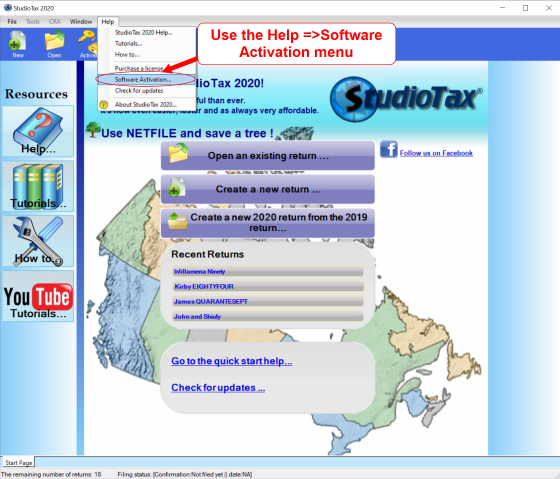 (1) Press the Interac® e-Transfer tab as shown below.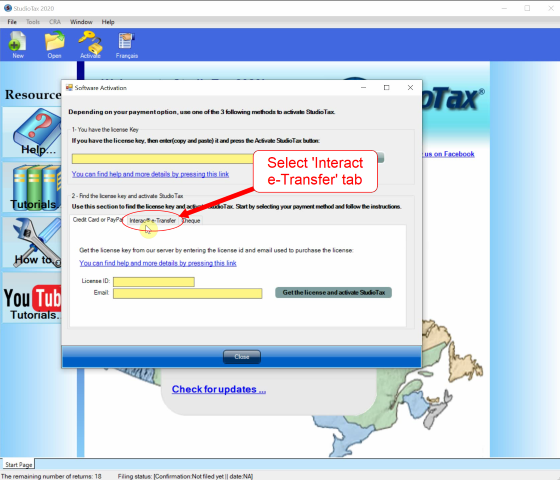 (2) Copy and paste or type the E-transfer reference number.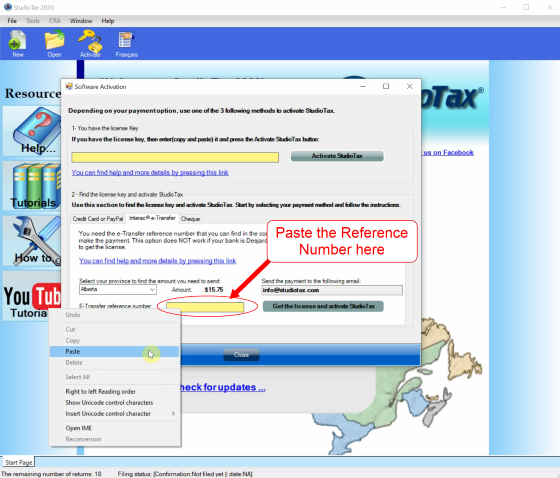 (3) Press the button "Get the license and activate StudioTax".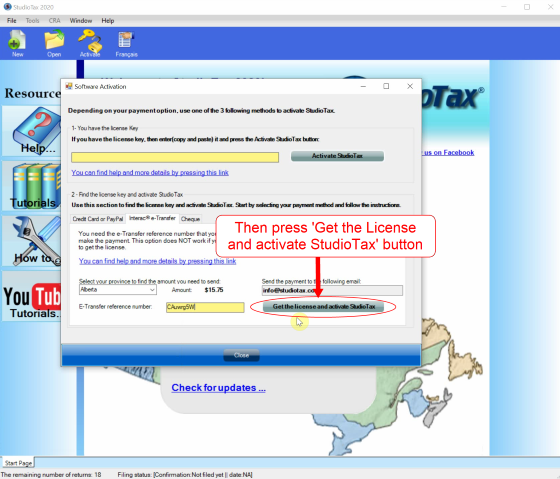 You will get a prompt to enter your name and email in order to complete the creation of the license key.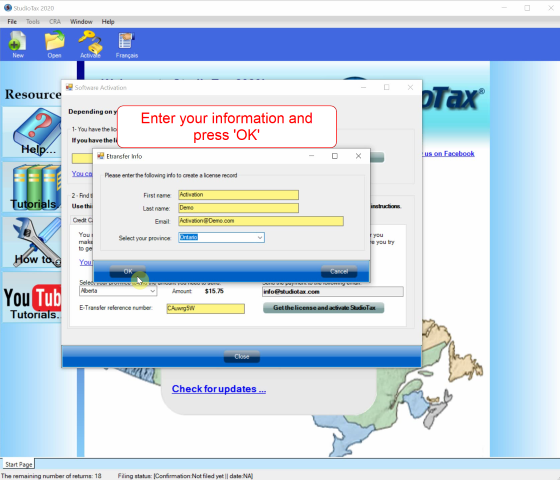 Finally Press 'Get the license and activate StudioTax' button.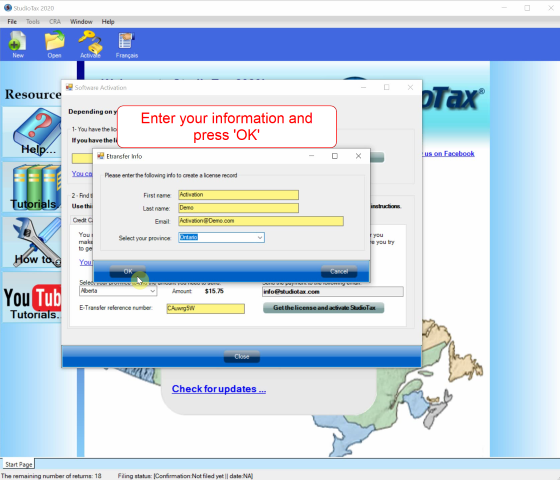 You will be able to see that your StudioTax is now activated with the green check mark as seen below: